Marine Exclusion Barrier Systems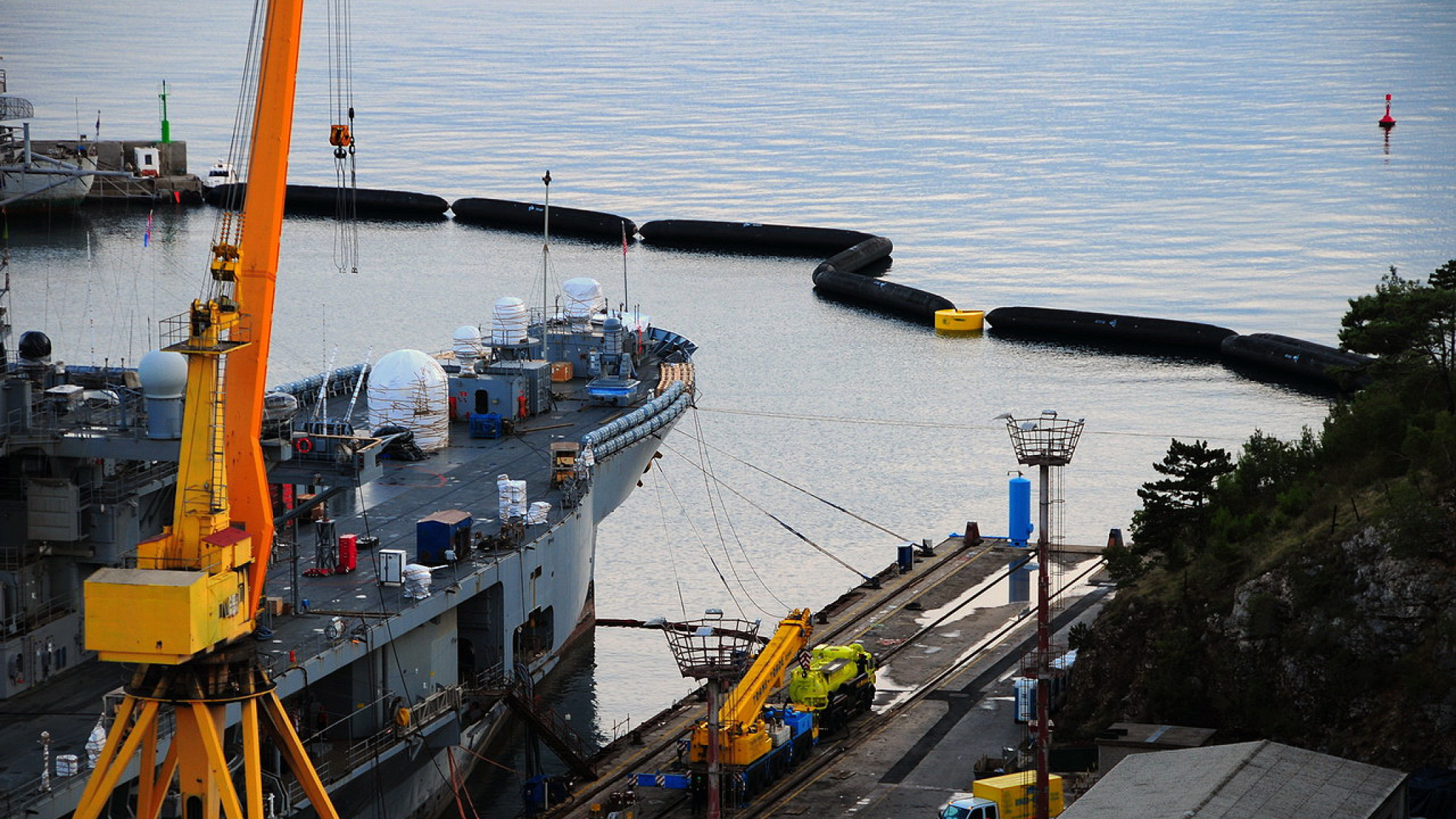 Rubena Inflatable Exclusion Barrier Systems are rapidly gaining acceptance as the preferred solution for protecting sensitive areas in river waterways, ports, harbours and marinas in addition to military and commercial docks. Easily deployed, the Rubena Exclusion Barrier Systems provide highly visible exclusion perimeters around valuable or sensitive assets to ensure traffic is isolated from the exclusion zone.
Designed for a long life, the barrier has a low operating pressure and the robust design ensures that vessels will not be damaged during accidental collision whilst not compromising the exclusion perimeter. They can be adapted to provide protection for piers or jetties and water intake zones for desalination, power plants and oil and gas installations.
Advantages
Provides a clear and imposing deterrent from entry into a restricted area.
Very cost-effective and extremely difficult to breach.
Will not cause damage to vessels accidentally colliding with the barrier.
Strong yet lightweight with a low internal pressure to ensure accidental impacts are absorbed without damaging the barrier.
Manufactured from the highest quality polychloroprene coated fabric with high abrasion, high tear strength, UV and Ozone protection for very long-life.
Easily deployed and adaptable to almost any installation.
Reduced storage space if the barrier is to be deployed seasonally.
Mooring options including sliding rails, mooring buoys, piling etc.
Rubena will provide full system design and support through to final installation.
Extremely low maintenance and site-repairable.
Options include reflective strips, warning signs, marine-standard warning lights and storage containers.
Long Lasting, Hard Wearing, Weather Resistant, Durable, Portable, Flexible, Safe
Constructed from Rubena's own unique engineered time-proven, high tenacity, polychloroprene coated fabric the Rubena Exclusion Barrier system is highly durable and will stand the test of time.
Available in diameters of 500 mm and 1000 mm and supplied in lengths up 25 m. Linked together with a flexible, strong coupling, sections can be linked with others to create the custom length required whether it is utilised in open sea, harbour, jetties or piers and will provide a visible and imposing barrier which is extremely difficult to breach. Our specialist team can provide full system design advice and guidance to help you with a fully customised system, with a wide range of mooring options to suit your specific location as well as additional design features such as increased visibility, warning signs and standard marine warning lights.
Photo