Dracone Barge
Product Overview
The Dracone barge has been used to transport large volumes of liquids at sea for decades and is time-proven. They have been in use with many military organisations for fuel transfer from sea to shore, coastguards for oil spill collection and removal of black and grey water. Many oil companies use the Dracone Barge as an essential part of their oil spill response equipment. Available in a range of sizes up to 1,000,000 litres, the Dracone barge is a flexible, towable bladder constructed from high-performance materials enabling it to withstand hostile ocean conditions.
The Dracone barge was originally developed at Cambridge University in the 1950's during the Suez oil crises in order to transport fuel from the Persian Gulf. Since then, this unique, versatile, durable and highly reliable product has had an unrivalled record of operational performance worldwide Dracone barges continue to operate globally, providing a unique system of bulk liquid transport and oil spill collection and removal in a range of applications and industries.
Features & Benefits
Versatile large capacity for transportation and storage of liquids.
Durable and able to withstand harsh conditions.
Suitable for fuels, oil spill collection, grey and black water.
Easily towed in open water.
Quickly deployed and air transportable.
Very long life expectancy - >20 years.
General Description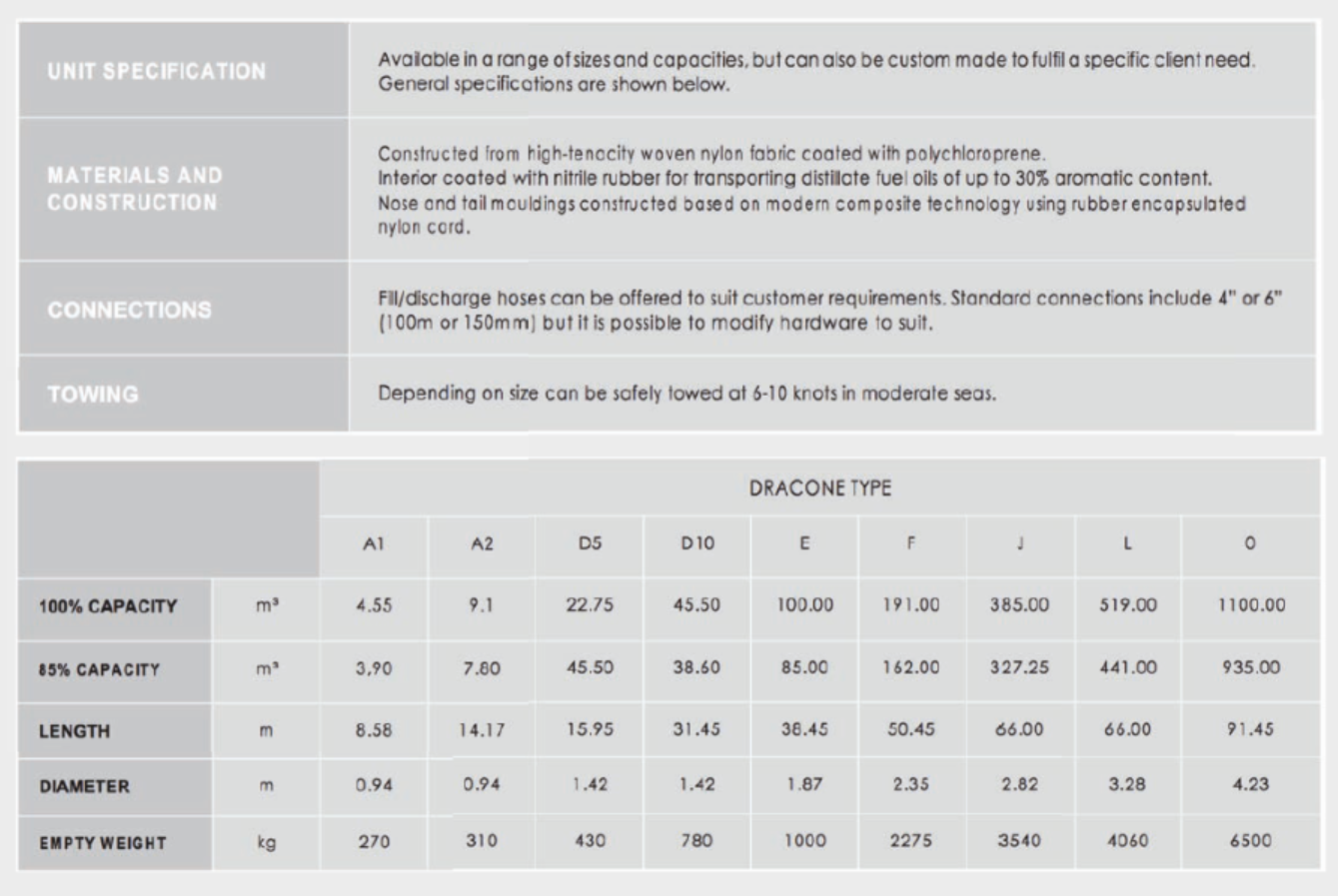 Accessories
Towing hose.
Recovery bend.
Cargo net.
Navigation marker.
Quick release hook
Towing rope.
Nosecone pump.
Layout of a Dracon


Photo