Low Pressure Fenders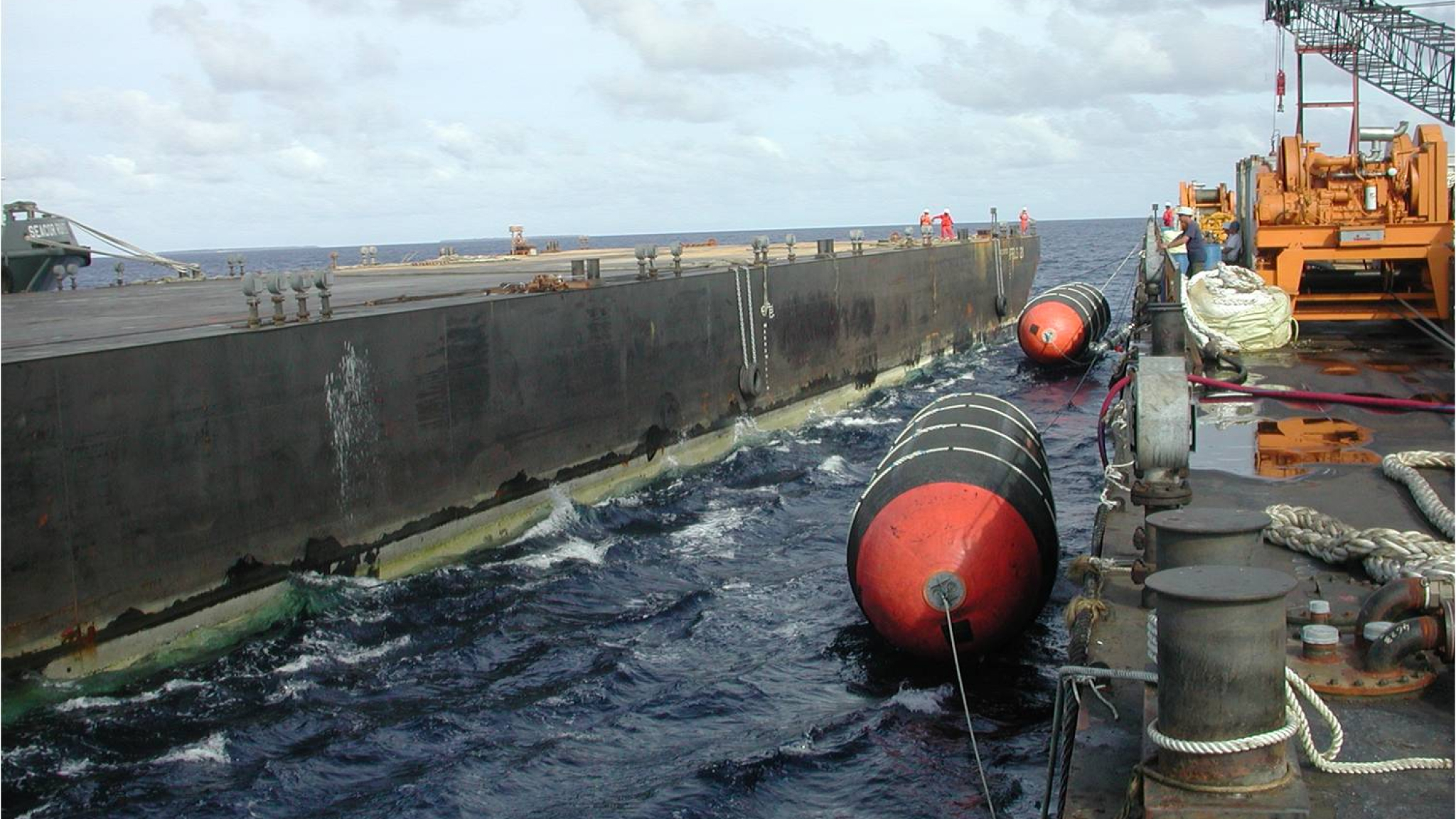 Dunlop Design Line low-pressure (LP) pneumatic fenders play an essential role in the safe berthing of ships at sea in emergency or other operations such as refueling. Unlike other fenders, Dunlop Design Line LP fenders are designed to spread berthing forces over a large area, achieving a far lower load reaction and hull pressure than any other fender system. This makes them ideal for use when berthing vessels with singe, non-metallic or weakened hulls. While durable enough to stand up to the most hostile environments at sea, the LP fenders are considerably lighter than a high-pressure fender of equivalent performance, and can easily be carried, inflated at point of use and deployed in a range of emergency applications. This reduces deck space to an absolute minimum compared with alternative fender types. They are also easy to deflate and store for later use which significantly reduces UV light and Ozone damage resulting in extremely long life. It is not unusual for Dunlop Design Line fenders to still be in use 25 years after first delivery. Available in a range of standard sizes, they can also be custom made to a specific requirement. Rubena has been supplying LP pneumatic fenders to the maritime industry for decades.
Features & Benefits
Spreads berthing forces over the full length of the fender as opposed to a point-contact resulting in very low hull pressures to reduce the risk of hull damage.
Effectively and safely absorbs the kinetic energy of the moving vessel during the berthing operation.
Lowest load reactions of any alternative fender system. High pressure and foam filled fenders are also available from Trelleborg Marine Systems so Rubena offers unbiased selection guidance.
ISO17357-2:2014 (E) compliant and tested by the American Bureau of Shipping for peace of mind.
Ideal for use with single hull, non-metallic or weakened vessels or those with sensitive electronic systems requiring protection when berthing. Unlikely to damage vessels during unintended collisions.
Light weight and low package size makes the Dunlop Design Line fenders particularly suitable for coast guard and rescue vessels where fender requirements may not be known in advance.
No special davits required and can be quickly and safely deployed at point of use.
Dunlop Design Line low pressure fenders have also undergone third party type approval testing based on the requirements of ISO 17357:2002. These tests included parallel plate compression, compression recovery, angular compression and durability testing. The results of these tests confirmed previous test data and theoretical performance ratings and were witnessed, reviewed and endorsed by the American Bureau of Shipping. Further details of the testing procedures and the results can be provided on request.
Photo