Rubena is coming back into Czech hands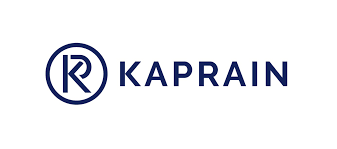 On the first of October this year the sale of Rubena Náchod rubber company was completely finished, with production plants in Náchod, Velké Poříčí and Zlín making part of it. The owner up to now, the Swedish company Trelleborg, decided of this step at the beginning of 2020 due to the product portfolio of Rubena not corresponding enough to the newly adopted strategy of the Group.
After the process nearly one year long, the Czech investment group Kaprain owned by Mr. Karel Pražák became a new owner of Rubena. Kaprain is focused on industry, immovable property, finance and sports, and entertainment as well. As to the industry, it is oriented on the chemical and telecommunication industries. Kaprain is an owner of Spolchemie in Ústí nad Labem and the Slovak chemical works Fortischem. It also owns the HC Sparta Prague ice-hockey club and opened the Dinosauria Museum Prague, one of the largest private museums of dinosaurs in the world, a few days ago.
The rubber company in Náchod was established in 1908 by Josef Kudrnáč. In the company the first Czechoslovak tyre was made. Making V-belts, Rubena bears the legacy of Tomáš Baťa, with their manufacture dated back to 1934. In the course of the 113-year-long history the products were sold under Kudrnáč, Barum, Rubena and Mitas brands.
Rubena is currently the greatest European manufacturer of bicycle tyres and tubes, producing also technical rubber, air spring bellows, V-belts, ice-hockey pucks, seals, bags and tanks, and rubber compounds. With annual turnover 1.5 billion CZK, it employs a thousand people. The shares in the subsidiaries in Austria and Bulgaria also make a part of the acquisition and there are plans to establish companies in Slovakia and England. Any production will be distributed under Rubena brand from now on.