Rubena will take part in the Future Forces army exhibition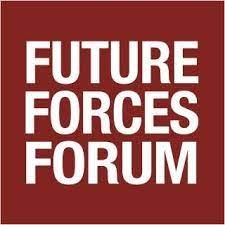 When: 19th-21st October 2022
Where: PVA Expo Prague
On Wednesday, 19th October, the international military trade exhibition Future Forces starts in Prague Letňany, where Rubena will present selected products from flexible and inflatable rubber product group.
Rubena will present products that are the optimal solution for military logistics. These include flexible fuel and water storage tanks and dry storage systems. Fuel and water storage tanks are the ideal solution for temporary distribution of liquids. This solution is used by military organizations around the world. The main advantage of these tanks is their high durability, flexible design and easy and quick deployment. Dry storage systems are used to protect high value assets. Most often these are military equipment, generators or ammunition. Storage systems need virtually no construction preparation, so they can be used in the open air. Installation is very simple, quick and minimally laborious. Thanks to the quality workmanship, the assets are protected against atmospheric influences in the long term, thus extending their service life.
The Future Forces exhibition is part of the international platform for trends and technologies in defence and security FUTURE FORCES FORUM (FFF). FFF represents an established modern concept of events and activities aimed at long-term support of the interests of state and local government, domestic industry, research, development and education in the field of defence and security. The primary objective is the development of security and defence cooperation within NATO, EU, V4 and with other partner countries, military and civilian authorities.