Czech tyre manufacturer changes brand from Mitas to Rubena Tyres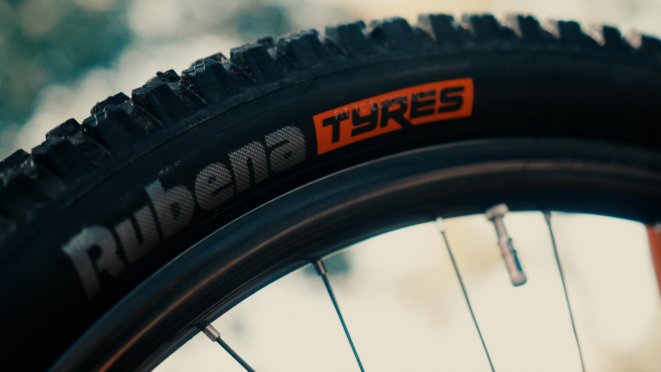 Today again the purely Czech rubber manufacturer Rubena, s.r.o., which is inseparably engraved in the memory of not only Czech cyclists, is withdrawing from the Mitas brand and will now offer its entire range of bicycle tyres under the Rubena Tyres brand.
We believe that our Czech cycling products, which we have been producing since 1928, deserve a purely Czech brand! That is why we are leaving the multinational brand Mitas and returning to our Czech roots. We are Rubena Tyres! We are proudly building on a long tradition while looking boldly ahead. From now on, we have it firmly in our Czech hands. Nothing ties or limits us anymore. We are committed to pushing the boundaries and moving forward. Our vision is full of innovation and positive change. Look forward to a supercharged ride with no limits.
The rebrand was communicated through a rebranding campaign. The author of this campaign is Kotelna 55, a group of agencies specialising in marketing communications. "Our task was to prepare a rebranding campaign together with Kotelna 55, which will communicate the message that we are changing the brand from Mitas to Rubena Tyres in a clear and understandable way," says Petra Matoušková, Marketing Manager of Rubena, s.r.o. The face of this campaign is a legend of the Czech and world MTB scene and long-time brand ambassador, Richard Gaspi Gasperotti. "I give it my all. I have been riding on Czech tyres from Rubena for more than 15 years and they have travelled almost all over the world with me. Without courage, one can never move on, which is why I appreciate Rubena's big and courageous step of breaking away from the multinational company Mitas and becoming a purely Czech brand again. It's going to be quite a ride!" says Gaspi.
Rubena's tradition of rubber production dates back to 1908 and the first Czechoslovak bicycle tyre was produced in Náchod in 1928. The company ships millions of bicycle tyres and tubes around the world every year. Everything is manufactured in the Czech Republic in the largest specialised tyre and tube factory in Europe. Rubena Tyres' product portfolio includes MTB, Road, Gravel, City and Trekking tyres, including tyres designed for E-bikes.